Description
Fast Track your Business Success with this 1 month hybrid program!
At NCR we want to help you feel empowered and ready to grow your business NOW by guiding you through our signature courses and being your biggest supporter along the way!
This fast track program is for you:
if you face challenges in increasing your revenue and expanding your sales
if you struggle with cashflow issues that impede your business growth
if you have trouble understanding the market and evaluate your competitors
Or if you just want to run a better business!
In this Bootcamp, you will work at your own pace, guided by us throughout the 30 days and supported with weekly live sessions in which you can ask all your burning business questions, giving you on the spot feedback and advice.
You'll receive:
LIVE Group Coaching Session
Pre-recorded Video tutorials
Handy workbooks and checklists
Bonus: CEO mindset trainings
PLUS: Expert tips and tricks on how best to present your business and stand out from the crowd.
What you'll be working on: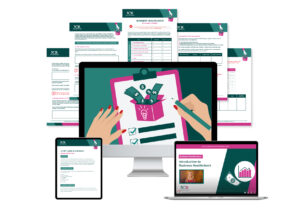 Determine the state of your business with our Business Health Check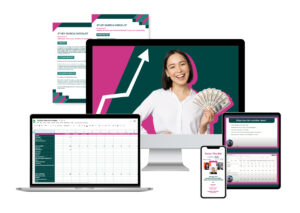 Clean up your numbers with Growth Financials, Cashflow is Queen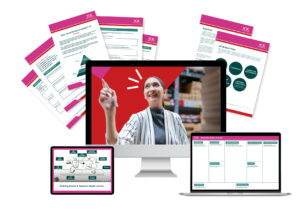 Work on your #1 business Must-Have by Nailing Your Product/Market Fit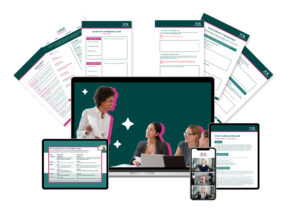 Get ready to wow the crowd by learning how to Narrate your Business Growth Story
At the end of this 1 month program you'll have:
An updated business plan
A working cashflow overview
A complete inspirational business story deck
A solid foundation to grow your business!
But that's not all!
You'll be joining our wonderful community of other female founders, investors and business consultants
You'll receive lifetime access to the course materials.
And we will inform you about special events, discounts from us or our partners and funding opportunities
PLUS: You get access to an exclusive Whatsapp group with resources around business growth and funding.
For a limited time only we are offering this resource-heavy program, with courses and group sessions valued at over US$3,350, plus all the additional benefits for a special price of US$298.
FAQ
Is there a refund?  No, as this is a short programme, but we would love you to contact us if circumstances change.
How much time will this take? Generally up to 3 hours a week consisting of a optional 60 minute live group call and 90 minutes of your own time to finish the related work in your own time.
When do the live Group Sessions take place? Every Monday afternoon at 4pm HKT via Zoom. These sessions are optional and we will ensure there are plenty of opportunities for you to ask your questions should you miss a session.
Our courses receive 10/10 from both Founders & Investors!
"Nicole's programs are an excellent lens through which to look at my business and to change the way I approach challenges. I would recommend it to anyone in business, because a business ready for investment or sale is a good business. And we all want to run a good business!" – Sharlene Jacquier, Bootcamp Alumni
"NCR's course provides all of the basic framework for engaging with investors and ensuring they are the right fit for your business. There are practical tips that only insiders know. I picked up new ideas about how to manage investor pipeline and communication and would highly recommend this course for anyone who is just starting out but also to those, like me, who have already fundraised and are looking to improve their process." – S. Garner, Founder
"My mind was running in all directions and I had no guidance on what needs to be done first. NCR's course helped me in the right direction after which I exactly knew what needs to be done first, second and so on. It really put my mind at ease and I recommend it for anyone sailing in the same boat. Kudos to the team of Next Chapter Raise." – P. Setungha, Founder
"NCR's course is detailed and comprehensive. As a professional fundraiser for both start-up companies and VC funds, I recognise the advice as sensible and sound. A great source of good advice, and helpful tools to support you in the fundraising process which is never easy, and always requires a good dose of imagination, determination, patience and perseverance, even with the best laid plans." – M. Paisley, Investor