Description
Are you asking yourself those tricky financial questions like "What are my growth targets?" "What is my cash runway this year?", "Should I fundraise?", "How do I value my business?", "Where do I find different capital?", or "Should I sell my business?"
Then this course will give you the financial starting points you need as we guide you to develop a cashflow spreadsheet that you can use as a budget for simple modeling and help answer these questions.
You will learn what goes into that cash flow, how you can find the data to make sure it's complete, how to enter the data. We will talk about what those numbers mean, what a cash flow can show you, specifically around cost saving or important things like income at risk and where you need to construct your business from a strategy point of view.
What we will cover in step-by-step videos and supporting spreadsheets
Setting up the cash flow statement
Populating the statement with your business information
Scenario analysis and adjusting for changes
Including foreign currency in a cash flow statement
This course has 6 instructional videos, 3 templates and bonus materials including podcasts and articles.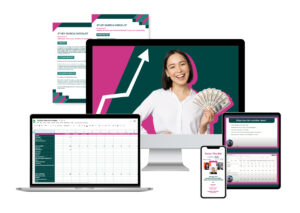 What you will learn
By the end of this course you should be able to tick off the following outcomes:
Know where money is coming from and going to;
Document your contractual terms and commitments in one place;
Identify income at risk and possible mitigation plans;
Identify expenses to alter to meet your business' needs;
Estimate your funding need.
Learn from the best!
Our expert instructors gives you the knowledge and confidence you need!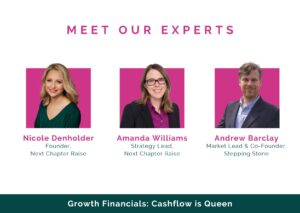 This course is presented to you by finance and accounting expert, Andrew Barclay, the founder of a niche accounting firm in Hong Kong and Singapore. Andrew has helped hundreds of founders and SMEs with their compliance, financial forecast, tax structuring, due-diligence as well as building funding packages and is an expert in his field.
How much time will the course take?
This whole course takes about 4 hours to watch and the time you need to prepare and gather the information needed.
So many great materials including:
6 Step-by-Step instructional videos
Spreadsheet Templates
Bonus Material of Curated podcasts and articles
Is this course for you ?
Yes, if you are someone running their own business, big or small.
Yes, If you are unsure how to develop a cashflows, as our step by step videos take the fear out of fundraising
Yes, if you need to answer questions like "What are my growth targets?", "What is my cash runway this year?", "Should I fundraise?", "How do I value my business?", "Where do I find different capital?", or "Should I sell my business?"
All prices are in US$.