Description
The only guide you need to successfully launch your crowdfunding campaign! 
Crowdfunding is an existing way to raise money and test your business with your customers.  This course consists of videos and an extensive manual on how to set up a successful rewards-based crowdfunding campaign. We are giving you a proven step-by-step efficient and effective approach, including a marketing plan to bring awareness to your campaign and to maximize your chances of success. This course comes with a complete strategy and suggested timeline, worksheets, checklists and templates, and everything else you need to start crowdfunding NOW!
What we will cover in informative videos and a detailed workbook:  
Introduction to Crowdfunding
How to structure a Crowdfunding campaign
Pre-Launch Marketing Activities
Campaign Requirements
During The Campaign
Delivering Your Campaign
This course is packed full of 3 videos, Your Crowdfunding Campaign Manual, Templates, Campaign checklist, Marketing Planner and bonus materials including curated podcasts and articles.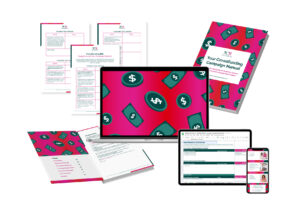 What will you get by the end of this course?
Initial Research And Message Crafting
Understand what you can crowdfund and why
Know the benefits of rewards- crowdfunding
A completed campaign plan including key steps to launch a crowdfunding campaign using our 45 page manual.
Understand the success factors of a crowdfunding campaign
Learn from the best! 
We have brought together experts in their fields to share their knowledge and give you the opportunity to grow your business faster.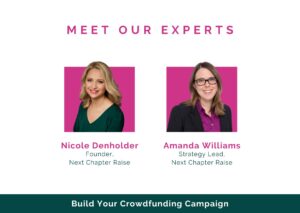 DURATION
This whole course takes about 4 hours, although the actual work to set up and launch your crowdfunding campaign will take as long as it needs. But in these four hours of the course, you will be able to be fully prepared for a successful campaign.
COURSE MATERIALS INCLUDE
3 videos
Your Crowdfunding Campaign Manual
Templates
Campaign checklist
Marketing Planner
Curated podcasts and articles
Is this course for you ? 
Yes, if are raising between $10k – 100K
Yes, if you want to validate your business by getting pre-sales through crowdfunding
Yes, if you sell products that are Innovative or have an interesting story
A note about crowdfunding for services vs products: While crowdfunding is more commonly for people who are selling products, there have been successful instances of crowdfunding for service providers. However, if your product is serviced based, you need to be extra creative with rewards.