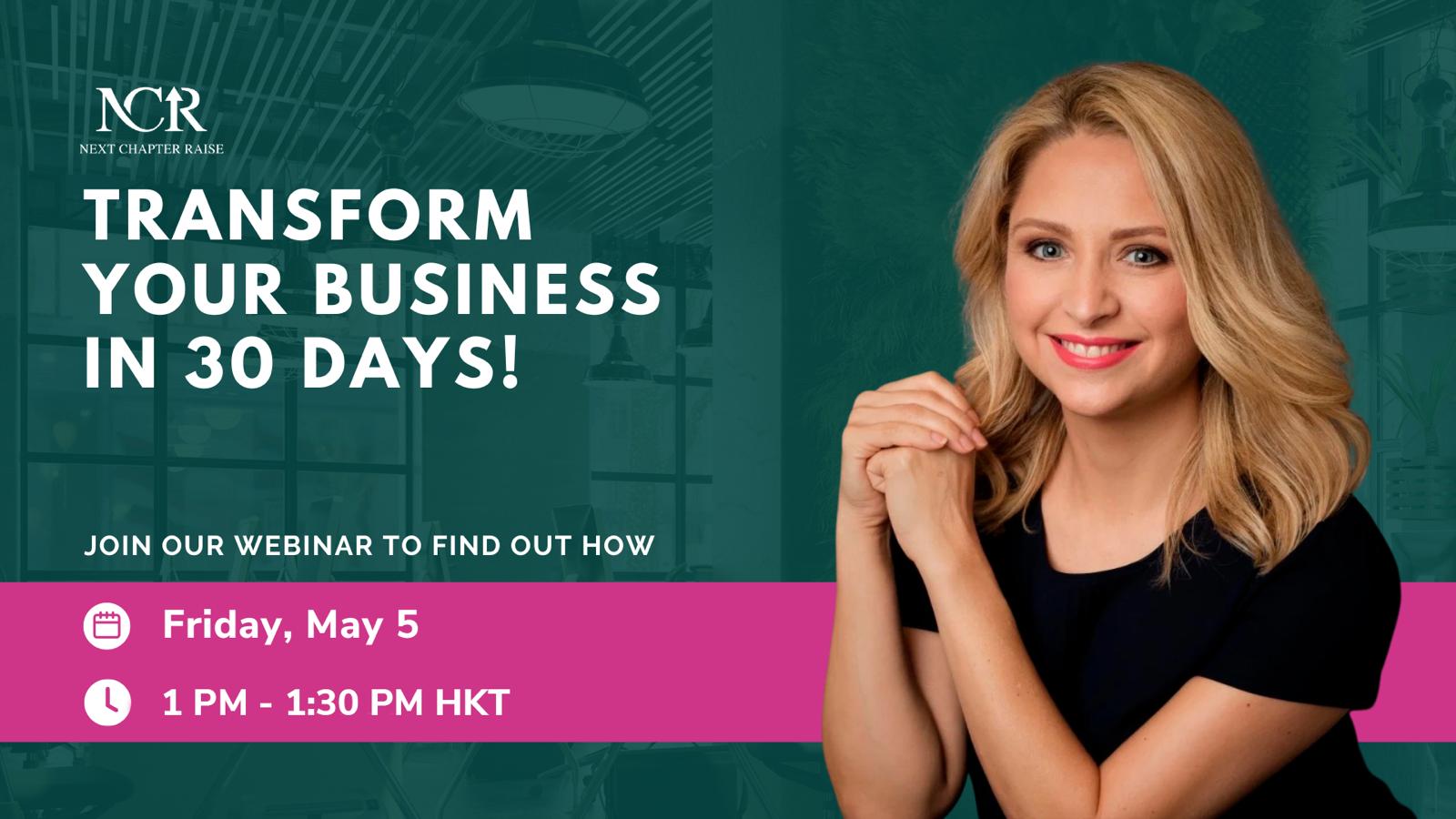 Want to skyrocket your business to the next level?
Join our FREE Webinar: Transform your business in 30 days.
Things we will discuss!
✅ Example of business planning
✅ How to update your business plan
✅ The importance of an on-point Product/Market Fit
✅ Know your numbers with a working cashflow overview
✅ The secrets to a engaging pitch deck
These are the essentials you need to start growing and even fundraising!
Join us this Friday, 5 May at 1pm HK
Let's grow your business, together!
Disclaimer:
Next Chapter Raise does not offer professional services such as financial advisory, tax, accountancy, or legal and so no information we provide, or views we express, whether through our website or other materials we prepare or distribute, is intended to be relied on as professional advice. Though we focus on the funding ecosystem, we are not financial planners, nor do we offer financial planning services or investment advisory services in any manner or form. Further, we do not make any representations or warranties as to the expected financial performance or profit forecast in respect of any business. You are solely responsible for obtaining independent legal advice prior to making any financial decisions or legal decisions, including making or accepting investments. Nothing in our website or information we provide should be relied upon for any investment activities.
Start Time

May 5, 2023 @

1:00 pm

End Time

May 5, 2023 @

1:30 pm